I've been handling all of the design for Herts and Middlesex Wildlife trust since I started working at TU ink. Initially on Wildlife Matters, the Wildlife Trust's quarterly magazine, but this has now stretched to the appeal letters and packs, posters for events, and other publications for the Wildlife Trust.
"Mica has been a pleasure to work with. Through her considerable design skill she has reinvigorated a suite of publications. Mica has managed to introduce attractive new design elements to our membership communications without straying too far from our core brand. She is always ready with a helpful suggestion to a communications problem and works quickly, often to very tight deadlines. I very much hope to work with Mica again in the future."
– Josh Kubale
Communications
Manager, HMWT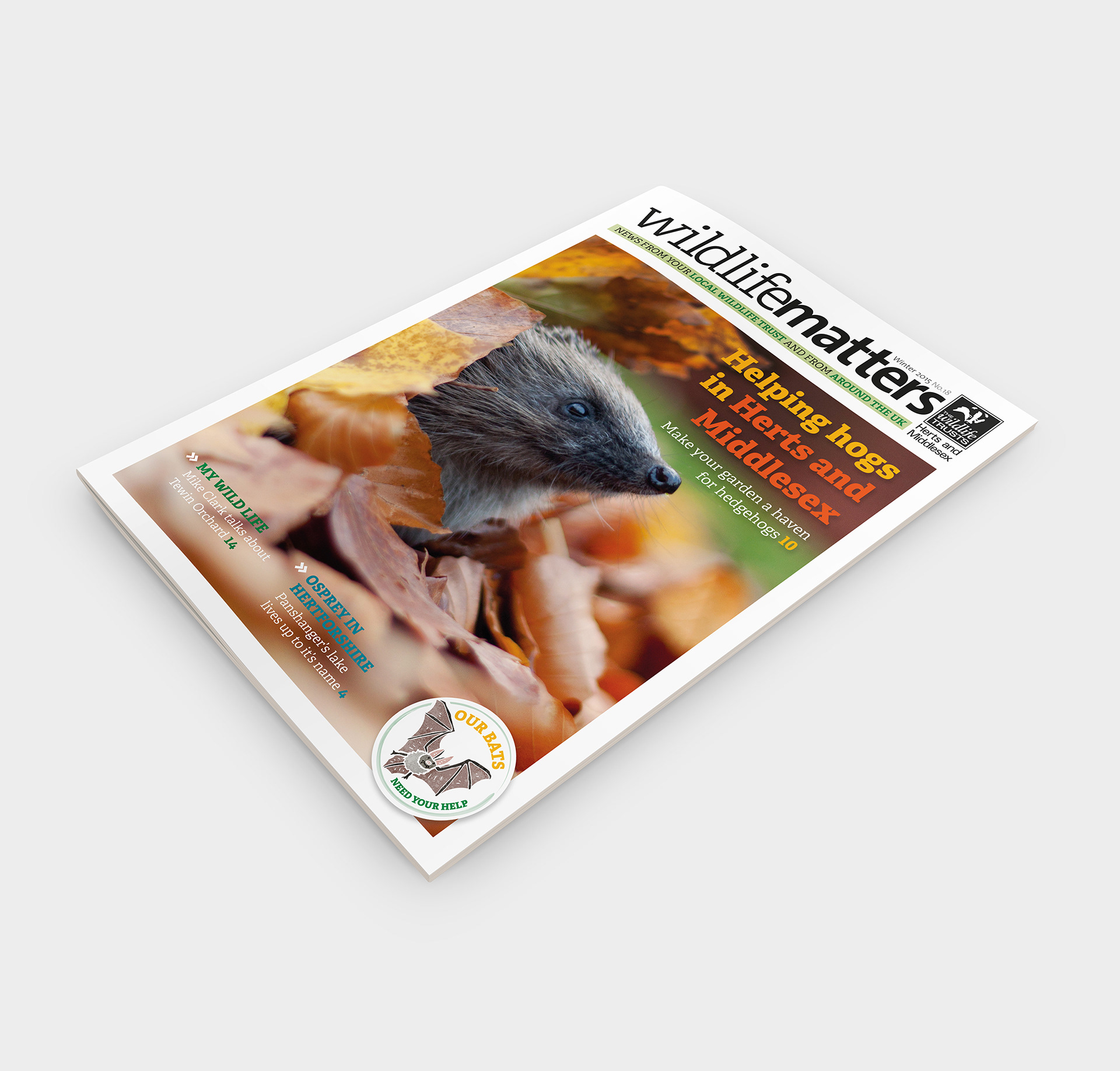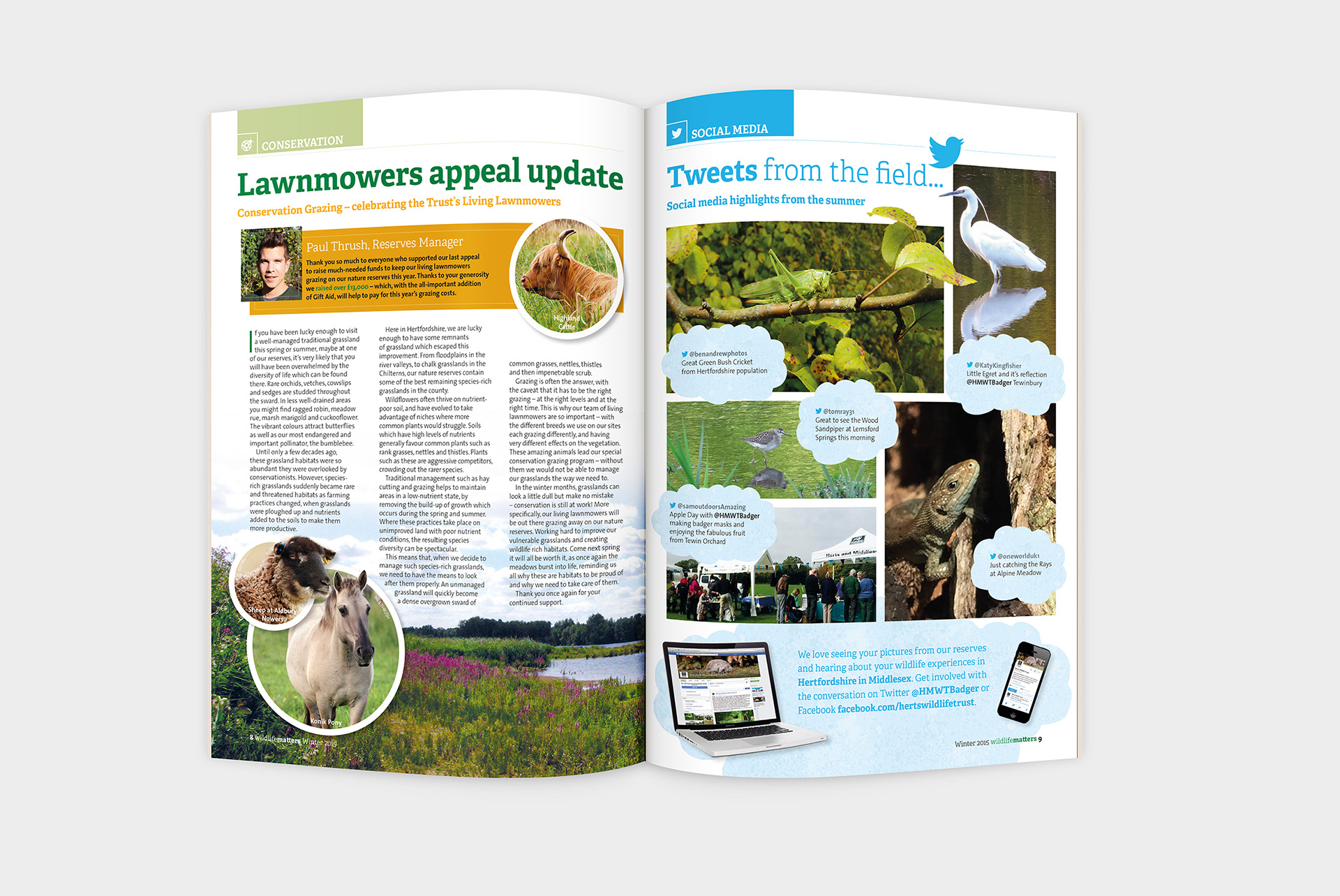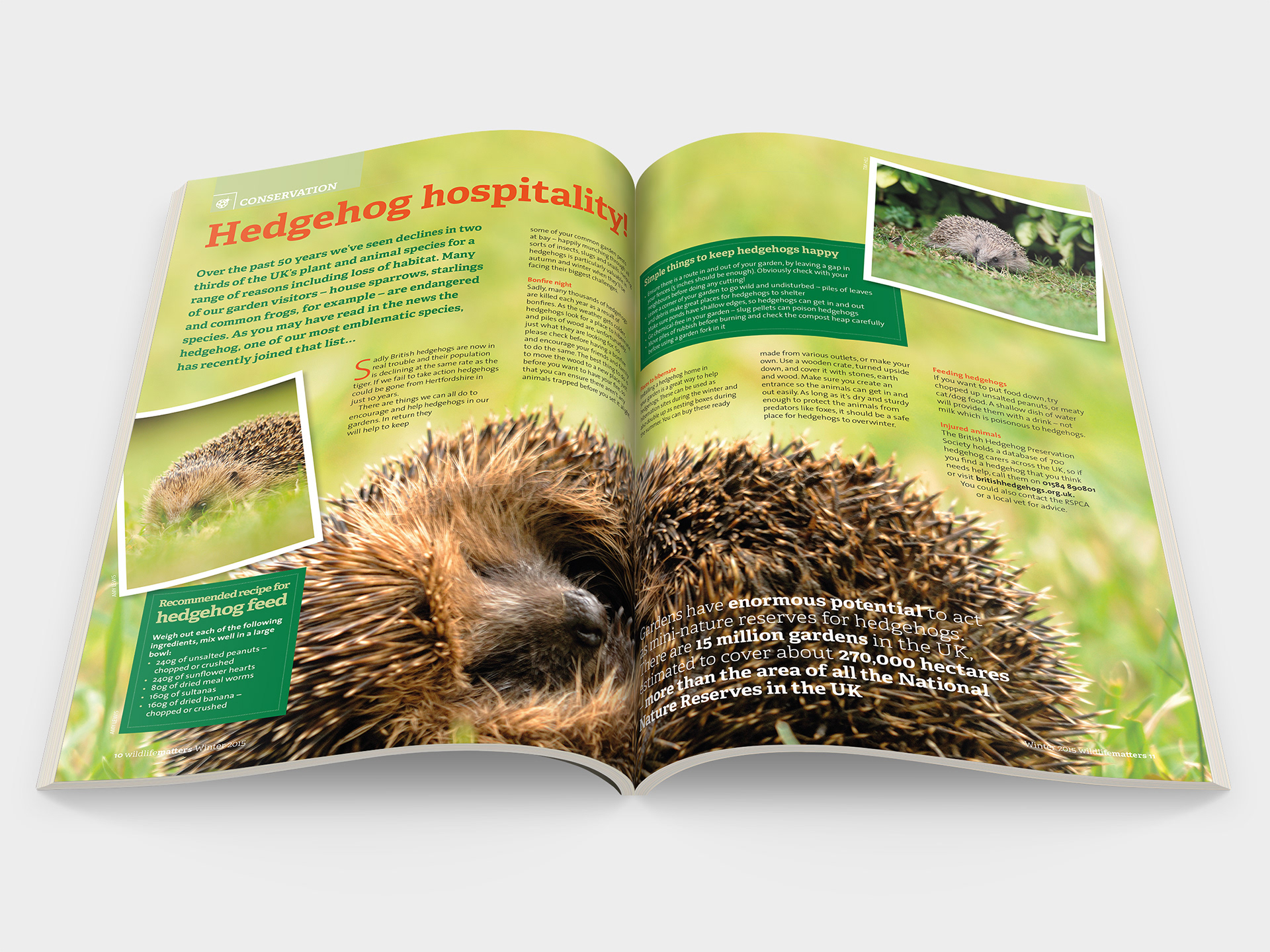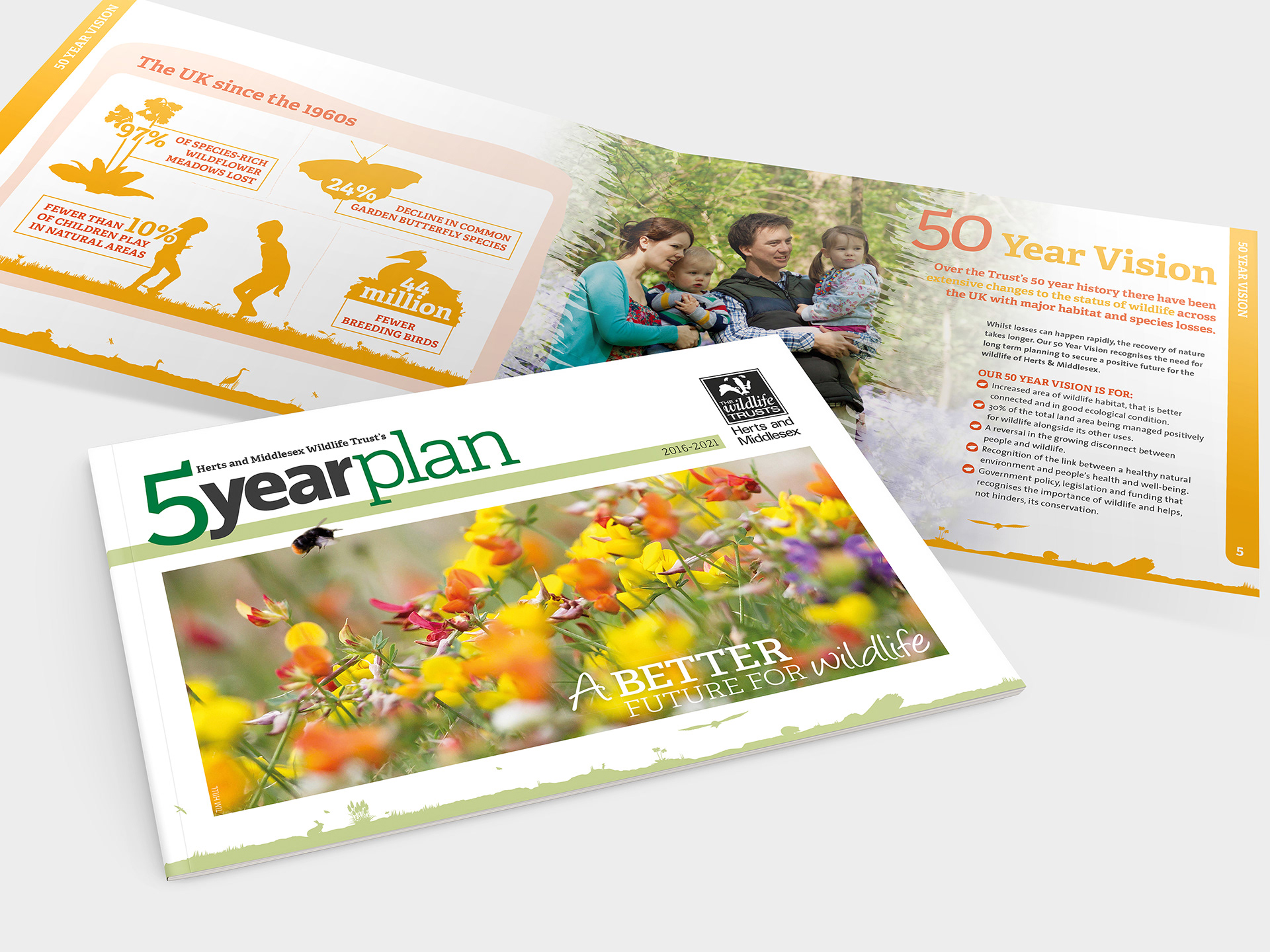 The wildlife trust have events going on all year round, these are collated in the Go Wild publication which I re-designed. I have used the new elements to create the annual review for 2016 and currently a new reserves guide which will be available next year.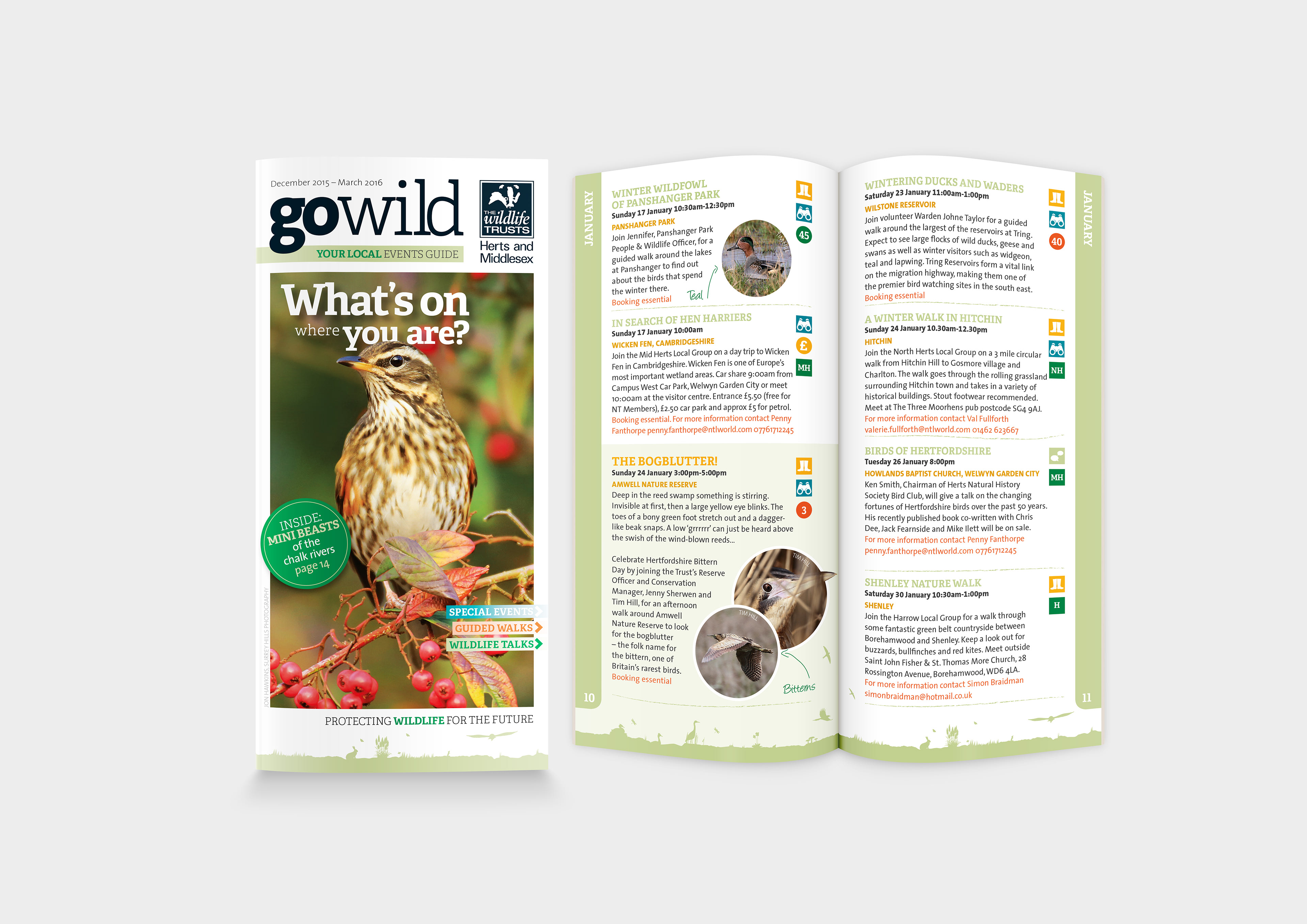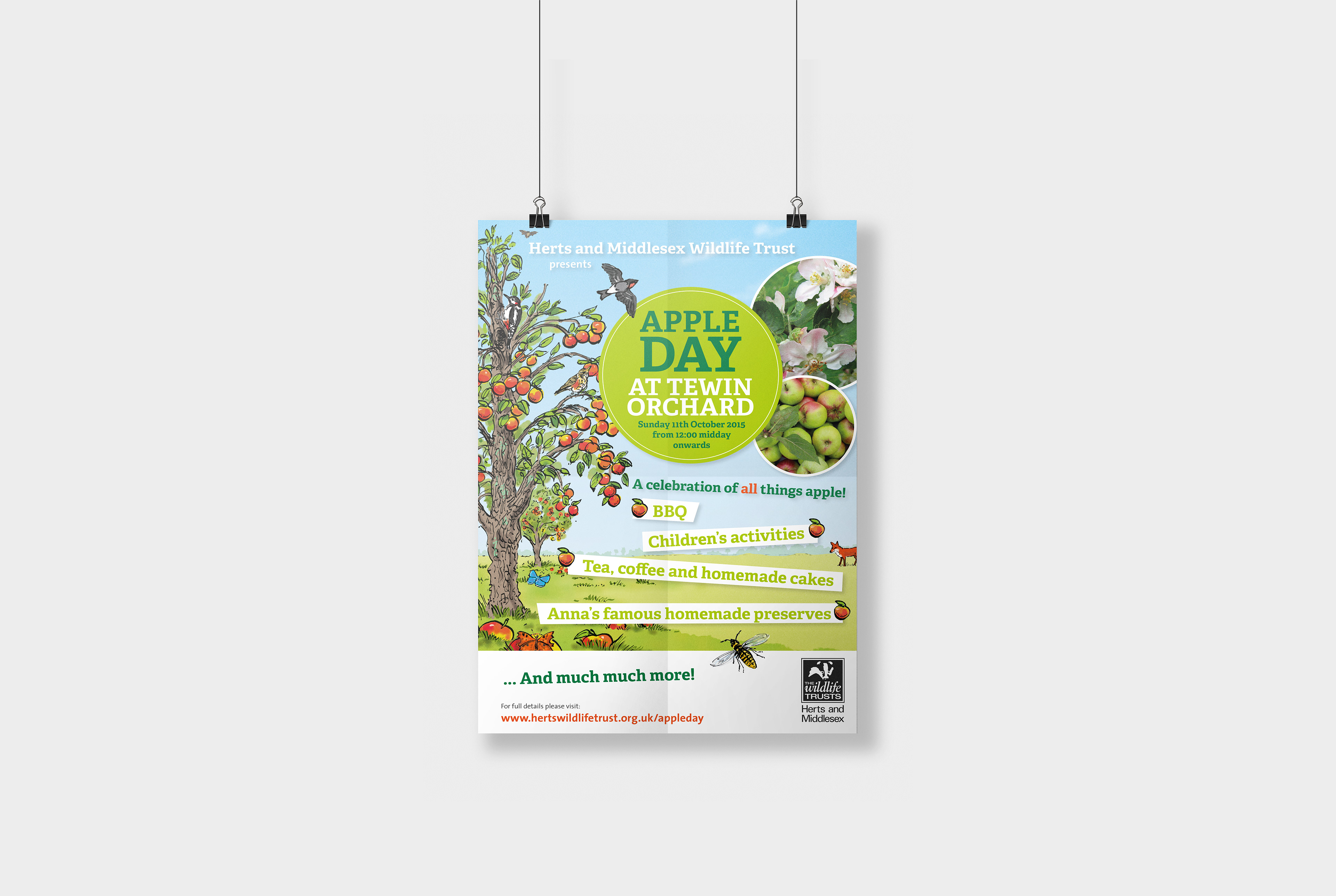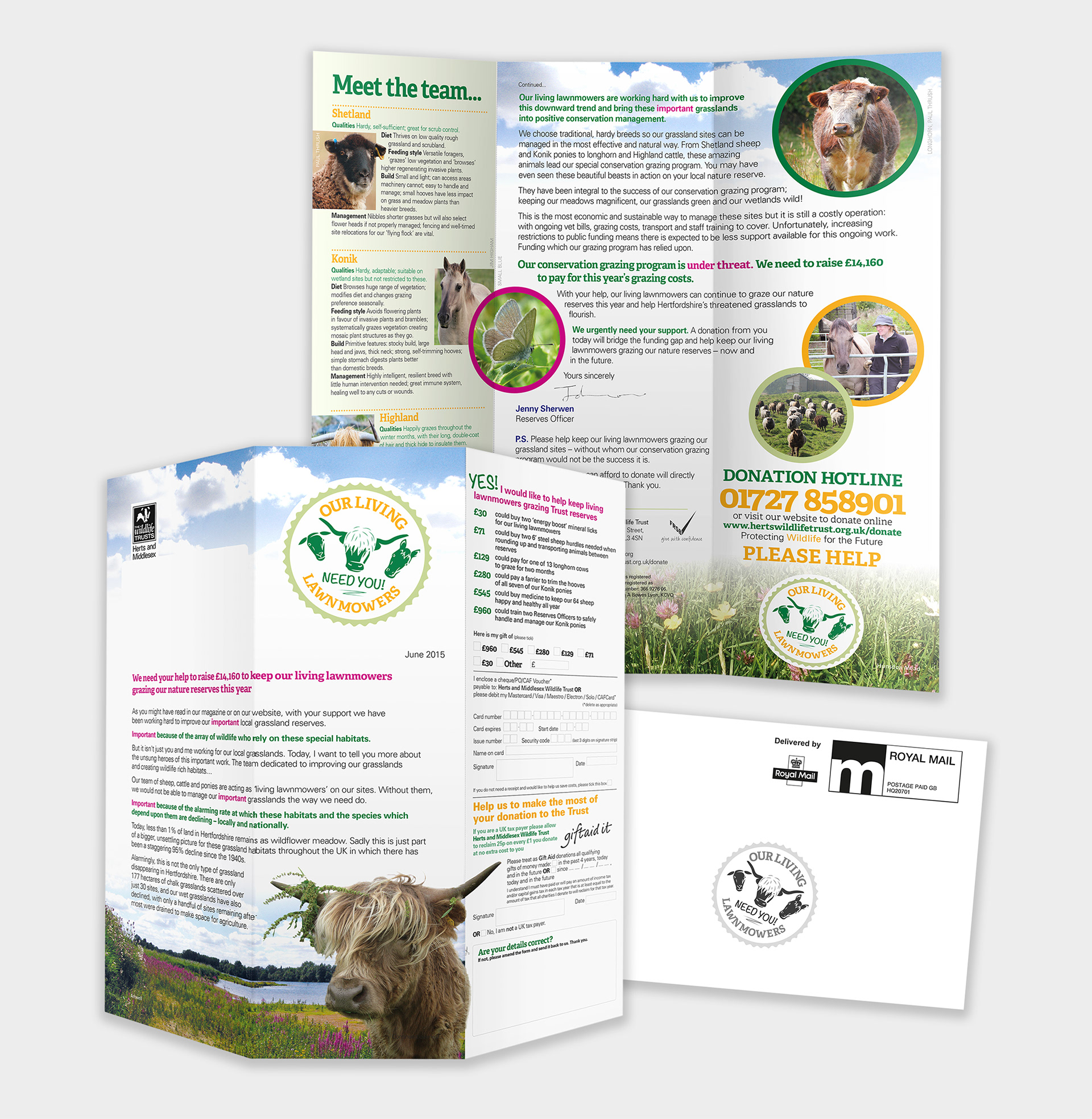 Above is an example of one of the appeal mail packs, along with which I have designed a stamp (seen on the envelope and the back of the leaflet) for each appeal pack so HMWT can have a flash on their website and other publications, linking to the current appeal.